netwerk voor professionals in de sociale woningbouw
'Re-inventing the world all the time'

vrij 18 februari 2005
artikel
The international conference on the 'Use of Recycled Materials in Building and Structures' took place in Barcelona, Spain at the end of 2004. A film was shown there in which experts gave their views on the recycling of building materials or the reuse of buildings. An impression for those who didn't see it.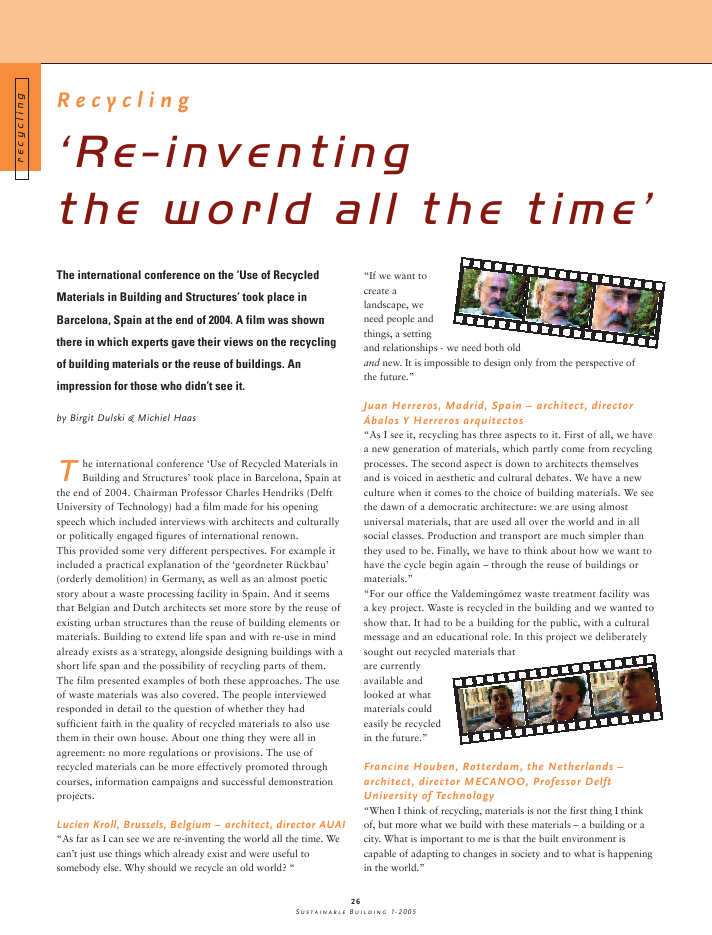 Volledige
artikel lezen? het volledige artikel is gratis beschikbaar
voor onze leden. Nog geen lid? meld je
aan bij ons netwerk.